OFFERING THREE (3) SCHOLARSHIPS:
Edison State Community College ($500)
Accredited College of Choice ($500)
Upper Valley Career Center($250)
Guidelines and Application
(Application Deadline: April 1st)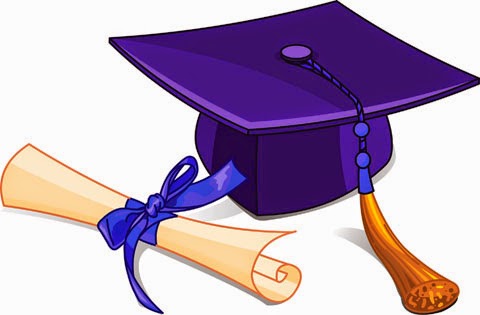 The Miami County Safety Council (MCSC) offers educational programs and shared experiences with other companies who face some of the same challenges; protecting a workforce and staying informed about regulations.
We are a joint collaboration with the Bureau of Workers' Compensation Division of Safety and Hygiene (BWC) and the Piqua Chamber of Commerce. Our mission is to provide Safety Education & Standards for all of our members. We are committed to developing and continually improving a supportive network for our business partners. On behalf of the MCSC, we are pleased to offer three scholarships to be used towards a safety oriented program. It is our desire to help provide financial assistance for the recipient to learn more about safety in the workplace.
ELIGIBILITY CRITERIA:
College applicants must be enrolled as a part-time or full-time student.
Applicants must have a minimum GPA of 2.5 verified by High School or College transcripts to
qualify. This requirement may be waived if a college advisor supplies a letter verifying
enrollment eligibility.
Applicants must enroll in an environmental health or safety class within their course of study.
Examples listed below, but not limited to:

Business Management, Safety Management, or Hazardous Material Management
 Industrial Management, Industrial Hygiene and Health, or Environmental Management
 Medical Assistant, Medical Lab Technician/Clinical Lab Technician, Registered Nurse
 Medical Office and Coder Insurance, Phlebotomy, Physical Therapist Assistant
 Social Services, Substance Abuse Counseling, Behavioral Science
 Applicants shall submit an essay of between 300 – 500 words (typed) on the following: "If you
could do one thing (and money and time were no object) to improve/impact the safety,
health or wellness of those around you, what would it be?"
 Applicant must submit at least two references from their high school, college, or employer.
AMOUNT OF AWARD:
The total amount of the scholarships available each year is at the discretion of the scholarship subcommittee. We reserve the right to withhold awarding a scholarship.
ADMINISTRATION OF THE PROGRAM:
The MCSC will administer the program with the assistance of the financial aid department of the
educational institutions.
APPLICANT RESPONSIBILITIES:
Applicants must complete the scholarship application with the following requirements: essay, references and official transcript sealed from the school/college, no later than April 1, annually, and mailed to:
PIQUA AREA CHAMBER OF COMMERCE
ATTN: MIAMI COUNTY SAFETY COUNCIL MANAGER
326 N. MAIN ST. – P.O. BOX 1142,
PIQUA, OH 45356
Applicants are responsible for gathering and submitting all necessary information. Applications are evaluated on the information supplied; therefore, please answer all questions as completely as possible. Incomplete applications will not be evaluated. All information received is considered confidential and is reviewed only by those involved with the administration of the scholarship.
SELECTION OF THE RECIPIENT
The recipient will be selected, based on the following criteria:
demonstrated commitment to safety
academic record
demonstrated leadership and participation in school and community activities
goals and aspirations
references
essay
Financial need is not considered. Selection of the recipient is made solely by the MCSC Scholarship Subcommittee. All applicants agree to accept the decision of the entity as final.
ANNOUNCEMENT AND DISTRIBUTION OF AWARD
Award recipient will be notified on or about mid-May. Payment of the award will be made in one installment. Checks are made payable to the college for the student; awards may be used to pay tuition, fees, books, and/or supplies. This scholarship is non-refundable to the student.
RECIPIENT OBLIGATION
Recipients are required to supply the MSCS with complete transcripts when requested, any changes of address, school enrollment, or other relevant information. The applicant is solely responsible for gathering and submitting all necessary information for the application process. The MCSC reserves the right not to process applications found to be incomplete as of the application deadline date.
REVISIONS
MCSC reserves the right to review the conditions and procedures of this scholarship program and make changes at any time; including termination of the program.
ADDITIONAL INFORMATION
If you would like more information about the scholarship, 773-2765 for the, Miami County Safety Council Manager.
FORM APPROVED BY:
Miami County Safety Council Steering Committee on January 3, 2017