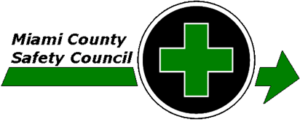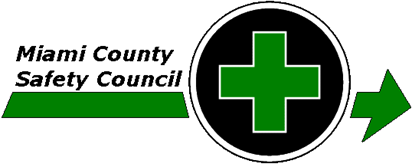 "The Miami County Safety Council's Mission is to provide Safety Education & Standards for all of our members. We are committed to developing and continually improving a supportive network for our business partners."
The Miami County Safety Council is a joint program of the Bureau of Workers' Compensation's Division of Safety & Hygiene and the Piqua Area Chamber of Commerce. It is supported by the Covington, Tipp City and Troy Chambers. Started approximately 40 years ago, it now ranks in the top 8 Safety Councils in Ohio.
The goal of the Miami county Safety Council is to help reduce workers' compensation premiums by enhancing worker safety and health, through membership in the safety council. Membership in the Miami County Safety Council will enable your organization to take advantage of the savings afforded by eliminating or reducing workplace injuries or illnesses. Let us show you how, as a leader, you can increase productivity, improve morale and impact your bottom line.
Membership is open to all, regardless of Chamber membership status. Annual membership dues are $144.00. This covers one person attending each of the regular 12 lunch meetings per year.
Click here to download our membership application.
Click here to download the Safety Council Rebate Program Eligibility Requirements for FY23.
---