On August 8th the Miami County Safety Council welcomed guest speaker Shawn Fox, Western Ohio Bureau of Workers' Compensation Special Investigations Unit as the Special Agent in Charge.  He manages 19 employees which investigate fraudulent activities and crimes against the Ohio BWC in 35 counties surrounding the Toledo, Lima, Dayton, and Cincinnati area.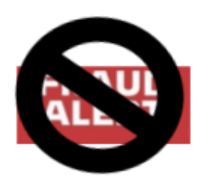 During the well-attended meeting Mr. Fox shared techniques that he and his team use to combat workers' compensation fraud. Workers' compensation fraud is when an employee, healthcare provider, and/or employer is deceitful about information provided to the Ohio Bureau of Workers' Compensation intended to result in a financial or personal gain. The special investigation department's mission is to educate the employers in the state of Ohio. He shared a variety of examples and how his department investigates the multiple cases they receive. Please visit their website (https://info.bwc.ohio.gov/wps/portal/bwc/site/fraud/fraud-awareness) for more information. 
The Miami County Safety Council holds monthly meeting every second Thursday and regularly invites knowledgeable speakers to cover current safety topics.
---
Next month's meeting is Thursday, September 12, 2019 from 12:00 noon to 1:30 pm at Romer's @ A Learning Place, 201 RM Davis Parkway, Piqua, Ohio. We will learn about "OSHA's Walking-Working Surface Standards" with speaker Jim Pellegrino, Industrial Safety Consultant Ohio BWC Dayton Service Office. 
To RSVP, go to this page for the current monthly meeting as one is held each month. If you register before Monday of that weeks meeting you will always be entered into a gift card drawing.  
Please contact [email protected] is you have any questions.