The Annual Dinner is hosted to report on the performance of the company during the previous year, to outline the goals and strategies for the upcoming year, and to induct the of Chairman of the Board.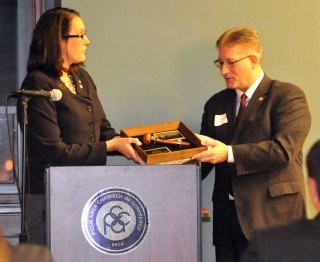 Lisa feeser, 2015 Chairman of the Board with past Chair Wayde Davis
Additional awards given at the annual dinner include:
Order of George Civic Achievement Award ~ presented annually to honor an individual who exemplifies the best in volunteer and community service.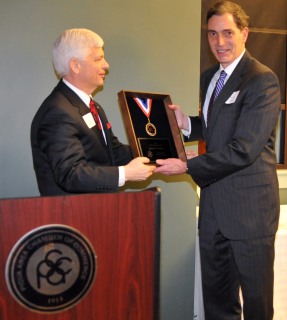 2015 Order of George Award recipient Mike Gutmann with presenter Tony Wendeln.
Business Person of the Year ~ presented annually to a local business leader who exemplifies leadership qualities, is actively involved in enhancing the community and is involved in the creation of employment opportunities or facility improvements.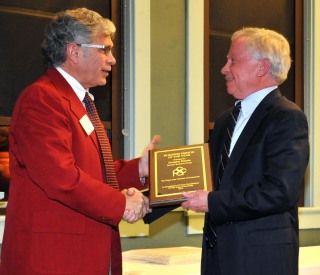 2014 Business Person of the Year recipient Doug Hanes with presenter Ed Fry.
The Chamber Achievement Award was established in 1992 to honor outsanding volunteers who have dedicated their time and effort for the betterment of the Chamber of Commerce.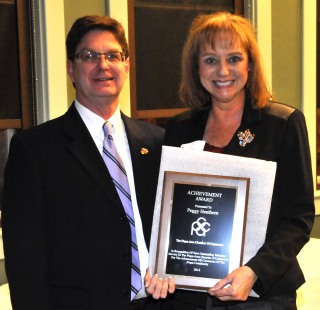 2014 Chamber Achievement Award recipient Peggy Henthorn with presenter R. Scott Miller.