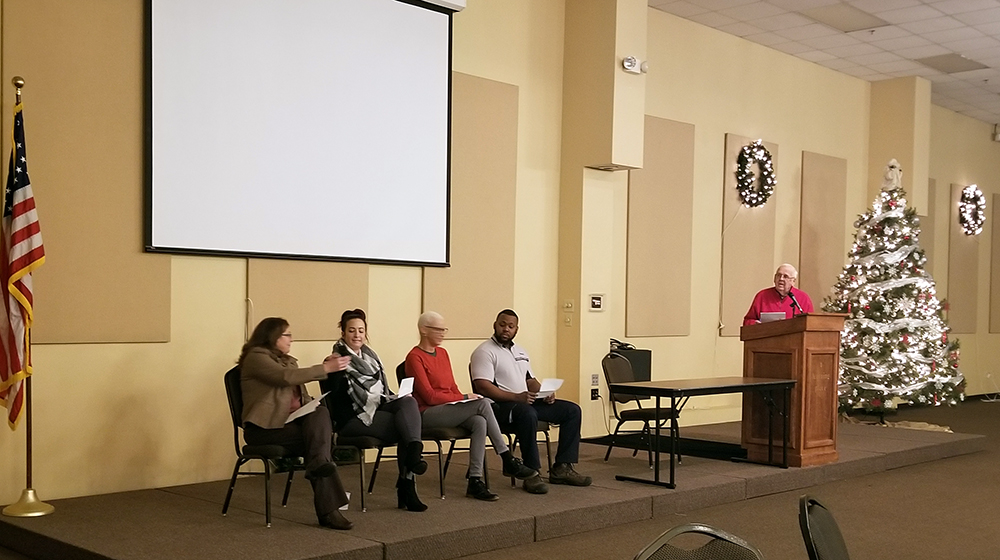 The Miami County Safety Council had a fun-filled December meeting. The steering committee held its annual roundtable discussion and Liar's Club. Dry goods were also collected at our December meeting for the needy families of CORS.
This year's roundtable discussion covered three different topics: protecting temporary or supplied workers, conducting lockout/tagout periodic inspections, and training and evaluation of powered industrial truck operators. Members had a chance to record their best practices for these topics. Responses are posted on the Chamber's website, under the Safety Council tab.
The Miami County Safety Council offers many topics of interest for local businesses and industries pertaining to health and safety issues. The organization meets once a month on the second Thursday of the month. Membership can be applied for through the Piqua Area Chamber of Commerce. You can also go online to www.piquaareachamber.com for more information.
Don't forget! This month's meeting is Thursday, January 10, 2019 from 12:00 noon to 1:30 pm at Romer's @ A Learning Place, 201 RM Davis Parkway, Piqua, Ohio. We will learn about how to have a drug free workplace from Jon McKanna, MS, LPC of McKanna Consulting. To RSVP, go to to this page and register by Tuesday, January 8th.